Introducing Cafe Madeleine: An Artisanal Riverside Neighbourhood Pastry Shop from Four Seasons Hotel Bangkok
Located on the riverfront promenade at Four Seasons Hotel Bangkok at Chao Phraya River, this casual café features stylish modern pastries, cakes, and retail items using the finest quality ingredients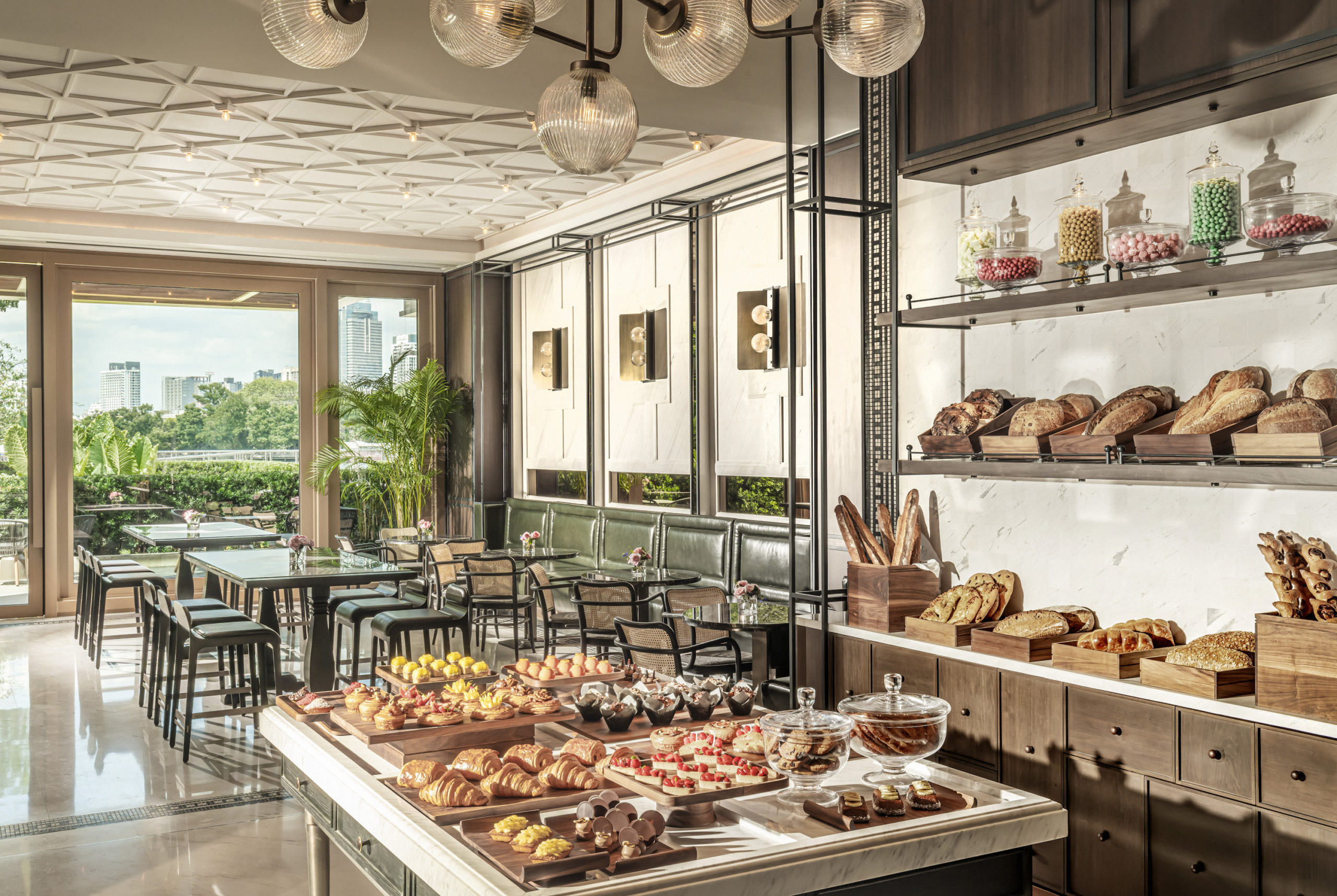 Fresh baked croissants, decadent pastries, modern designed cakes, premium coffee, freshly baked sourdough bread, and signature madeleines – that's just the start at Cafe Madeleine, the new casual patisserie at Four Seasons Hotel Bangkok at Chao Phraya River. The residential style café is the playground for the Hotel's Executive Pastry Chef Andrea Bonaffini, just steps from the magnificent Chao Phraya River, making for easy access by boat.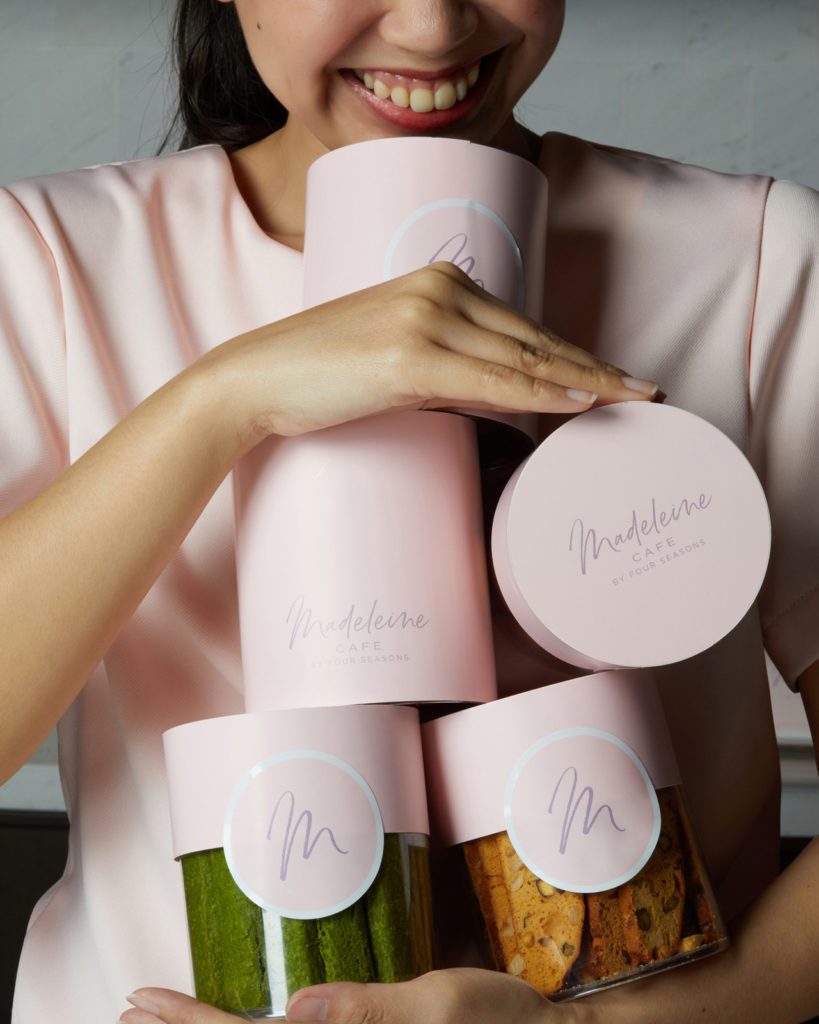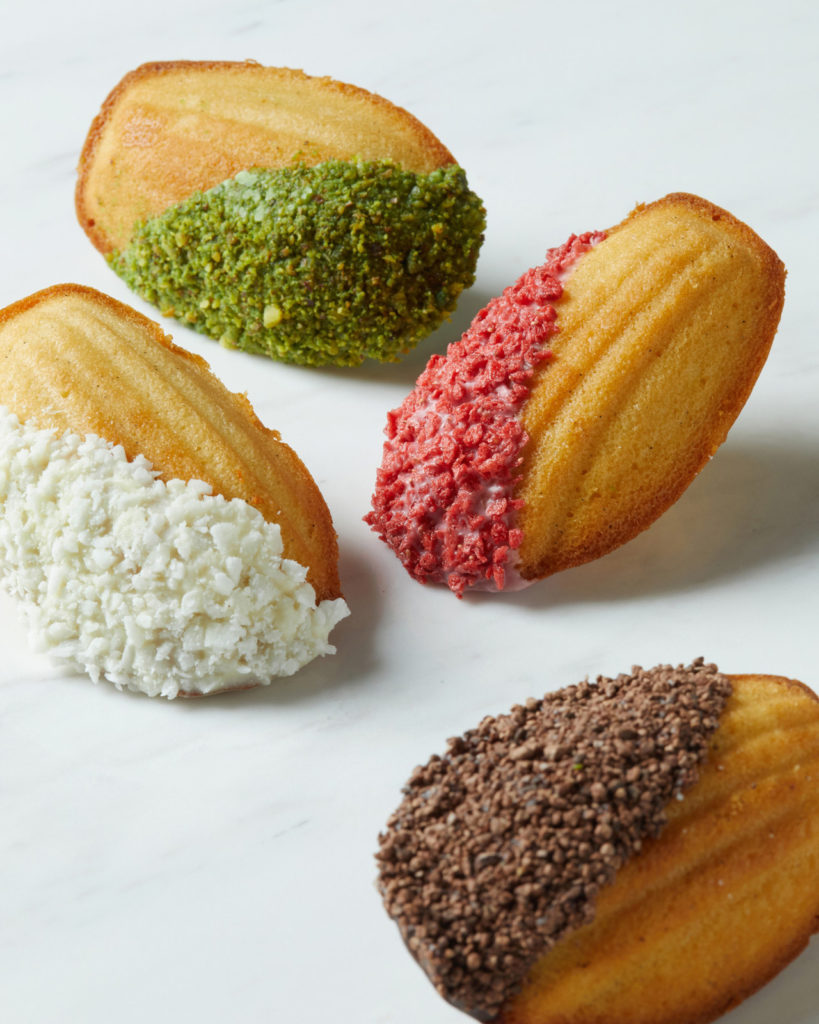 "Cafe Madeleine is an unpretentious patisserie, with the focus on clean, modern and delicious cakes, bread, chocolates, and pastries," says Bonaffini. "I have developed a signature selection of cakes, which are available in full cake, mono portion, and petit mignon, similar to what you find in cafés throughout Europe, and a perfect centrepiece for gathering with family and friends."
Venture to Cafe Madeleine's online shop to peruse the patisserie's selection of cakes and pastries, available to order for pick-up. The launch collection presents modern refined design and incorporates local seasonal fruits, nuts, chocolate and flavours into classic and enhanced baked goods. Take the opportunity to pre-order cakes and pastries for any occasion or celebration, and pick them up for a touch of Four Seasons at home, or enjoy along the riverfront.
The menu features six signature cakes including the irresistible Gianduja Chocolate and Hazelnut Mousse, an exquisitely designed Yoghurt Strawberry Sponge Cake, a modern Milles Feuilles, and a Mango and Passion Fruit Cheesecake, as well as customisable celebration cakes. The pastry menu includes a selection of baked goods using finest quality ingredients, including the café's name-sake madeleine in four flavours.
Bonaffini started working professionally in the kitchen at just 16 years old in a small restaurant in Italy, and by the age of 24 was an executive pastry chef at a popular restaurant in Shanghai. His career has sent him around Asia and Europe, including a stint as pastry chef of three Michelin-starred The Fat Duck in Berkshire, England and opening his own café, Yellow Lemon in Taipei. "I have always felt a kinship with Asia. I have been here for more than 15 years, living in Japan, China, Hong Kong, Taiwan and now Thailand. Everywhere I have been, I have fallen in love with the people – and they are what drive me to explore new flavours and styles of cakes and pastries."
Cafe Madeleine is open seven days a week from 7:00 am to 8:00 pm on the Riverfront Promenade at Four Seasons Hotel Bangkok at Chao Phraya River. Shop online at FSBangkokAtHome.com and for additional information call +66 (02) 032-0885.